Wide and complex range of services.
Our machinery makes it possible to manufacture more complex and precise components, both of metals and plastics. We work on steel (free-cutting, stainless and acid-proof), brass, bronze, aluminum, plastics. We treat them with the following forms of mechanical processing:
TURNING
Precise CNC turning of details with diameters from Ø1 to Ø300 mm on CNC turning and milling machines.
MILLING
From 50 x 50 x 50 mm to 1300 x 610 x 560 mm. Our machines allow the milling with the use of 5 interpolated axes.
SAWING WITH A SAW
Precise cutting of steel, aluminum and plastic blocks with small cross sections.
SHEET LASER CUTTING
Precise cutting of structural steel, stainless steel, aluminum, brass and copper.
SHEET BENDING
Bending of metal sheets on an AMADA press brake with a pressure of 220t and a length of 3000mm.
BURNISHING
Finishing of a turning process, reducing roughness and strengthening and hardening the workpiece.
TAPPING
Shaping the external and internal threads by cutting treatment or plastic processing.
LAPPING
Abrasive machining of elements in order to give them a very precise form and shape and minimize the roughness of their surface.
BLAST CLEANING
Machining of finished parts to achieve the desired surface.
PRESSURE FORMING
We work on the renowned ENGEL injection molding machines with a short-circuit force of 28 to 80 tonnes and maximum injection weights of 90 to 170g.
CLEANING
The spray-immersion and ultrasonic cleaning services.
PROJECTS
We provide complex services in the field of designing machines and technological devices.
3D SCAN
The 3D scanner allows you to faithfully reproduce the item provided to us, develop its digital model, and then make a duplicate detail.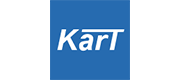 You are most welcome to contact us and establish cooperation.